Semi Graphite Carbon Block for Sale
Commonly, the raw material of semi graphite carbon block for sale is high temperature electric calcined anthracite, electric calcining temperature can reach to 1500~2000℃. So, the anthracite can transform into semi graphite state( specific resistance is more than 50% lower than that of ordinary calcined anthracite). When it goes to the semi graphite carbon bricks production, grinded graphite powder(waste graphite electrode or cutting scrap during processing), instead of metallurgical coke powder is used as powder material. Well, if you have questions about the graphite blocks, please contact RS refractory.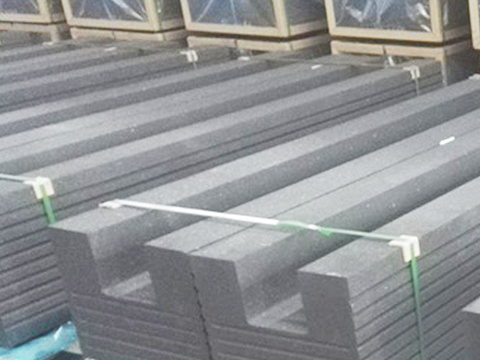 Semi Graphite Blocks for Sale Characteristics
High refractoriness, good thermal conductivity and electricity conductivity.
Good thermal stability, low liner expansion rate.
At high temperature, shows high mechanical strength.
Resistant to various acid, alkali, salt and organic solvent corrosion.
Withstand to molten slag and iron liquid erosion.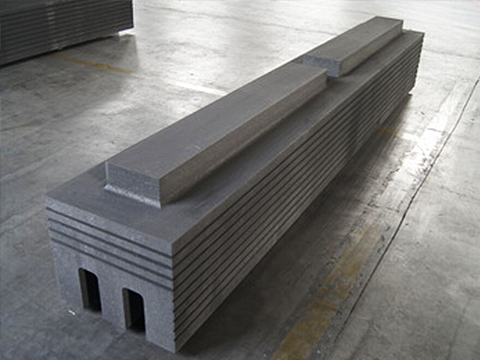 Semi Graphite Bricks for Sale Advantages
Although the ordinary carbon blocks own high thermal conductivity, the semi graphite bricks with significantly higher.
Compared with the regular carbon bricks, they have much better alkali metal salts corrosion resistance.
The Semi graphite carbon blocks with longer service life than ordinary carbon blocks compared with carbon bricks.
Semi Graphite Carbon Block Physiochemical Indexes
| | |
| --- | --- |
| Item | Semi graphite blast furnace carbon brick |
| True density g/cm3 | ≥1.9 |
| Bulk density g/cm3 | ≥1.5 |
| True porosity % | ≤20 |
| Crushing strength Mpa | ≥30 |
| Modulus of rupture Mpa | ≥7.8 |
| Ash content % | ≤8 |
| Thermal conductivity (800℃) W/(m·K) | ≤7 |
Semi Graphite Carbon Bricks Applications
Semi graphite blocks have far better performance than ordinary carbon blocks. That is to say, in the graphite bricks refractory, there is a trend to replace ordinary carbon bricks. For examples, Semi graphite carbon blocks are widely used in strengthened smelting blast furnace. Further, graphite block paving in the blast bottom lower part, and the upper part of the furnace hearth, etc. In addition, the other graphite block uses are electric furnaces, aluminum electrolytic cells, ferroalloy electric furnaces, electroplating cell and so on.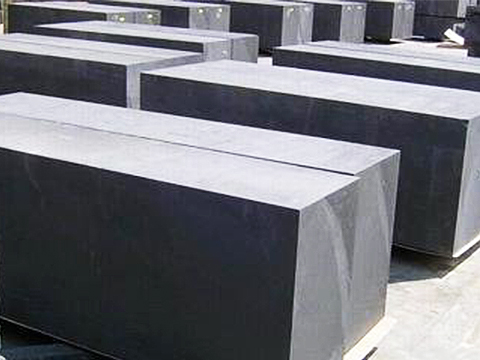 Semi Graphite Blocks Suppliers
Most importantly, RS is a manufacturer of refractories, graphite block for sale is our products. So, as the graphite blocks supplier, RS graphite block deal is all over the world. For more details about carbon graphite block price, please contact us.