Soft fire brick in possession of high porosity, low bulk density and low thermal conductivity belongs to a kind of refractory insulating materials. It has the characteristics of porous structure and high heat insulation. Compared with ordinary fire brick, soft fire brick have poor slag resistance, mechanical strength and wear resistance, and large volume shrinkage at high temperatures. The standard size of soft fire brick is 230*114*65mm. If you are interested in soft fire bricks, welcome to contact us for free quotation!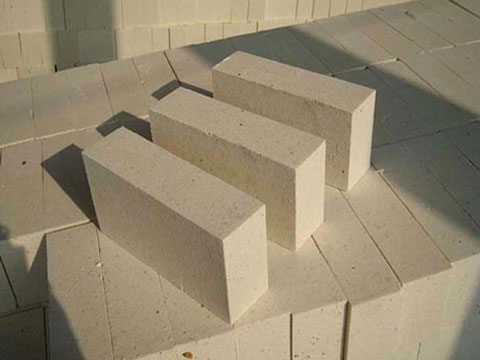 What is Soft Fire Brick
Soft fire brick generally refers to foamed firebricks, which are made of high-quality slab corundum and mullite as aggregates, with sillimanite composite as matrix, special additives and a small amount of rare earth oxides mixed, formed by high pressure molding and fired at high temperature. Their density is usually less than 1.3*103kg/m3. Lightweight fire bricks generally include lightweight fireclay bricks, mullite insulation bricks, high alumina lightweight insulating fire bricks, and diatomite insulation fire bricks. Soft refractory bricks have been widely applied in heat treatment equipment because of their low density, high porosity, low thermal conductivity, good thermal insulation and certain compressive strength.
Various Cheap Soft Fire Bricks For Sale In RS Company!
Soft Fire Brick for Sale
Soft fire brick for sale in RS company is famous for high quality and low price. It primarily has three superiorities.
Firstly, economy: Lightweight refractory bricks can reduce foundation cost, reduce the cross-section of the frame, and save reinforced concrete can significantly save the overall cost of the building. The overall cost can be reduced by more than 5% using lightweight bricks than solid clay bricks.
Secondly, practicality: The use of lightweight bricks can increase the usable area, at the same time, because aerated concrete has good performance in insulation effect.
Lastly, construction: Lightweight fire brick has good machinability, and the construction is convenient and simple. Due to the large size and light weight, soft fire bricck can reduce labor intensity, improve construction efficiency and shorten construction period.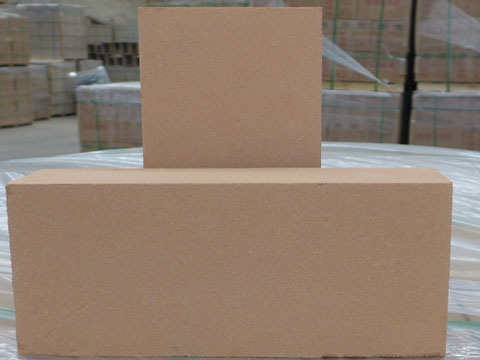 Soft Fire Brick Classification
Soft fire bricks have a variety of classification methods.
Based on the bulk density. Soft fire bricks can be classified into lightweight fire brick and  ultra-light refractory brickbased on soft refractory bricks' bulk density. Lightweight fire brick's bulk density is between 0.4 and 1.3g/cm3, ultra-light refractory bricks' bulk density is below 0.4g/cm3.
According to use temperature.Lightweight fire bricks can be divided into low temperature insulation materials, medium temperature insulation materials and high temperature insulation materials according to the temperature classification. The temperature of low temperature insulation material is 600~900℃, medium temperature insulation materials' use temperature is 900~1200℃, and the use temperature of high temperature insulation materials is above 1200℃.
In accordance with soft fire bricks shape. Soft refractory bricks can be classified into shaped soft fire bricks and unshaped soft fire bricks according tosoft fire bricks shape. Shaped soft refractory bricks mainly include fireclay insulating fire bricks, high-aluminum insulating fire bricks, silica bricks. Unshaped lightweight refractory bricks mainly include lightweight refractory concrete,etc.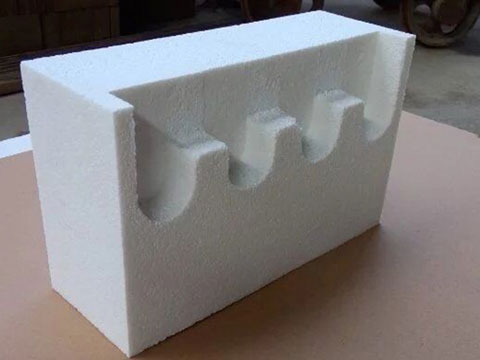 Soft Fire Brick Properties
Soft fire bricks mainly have the following properties.
Light weight. Lightweight refractory brick has a dry capacity of only 500-700Kg/m3, which is 1/4 of ordinary concrete, 1/3 of clay, and 1/2 of hollow block. Because soft fire bricks' bulk density is smaller than water, it is commonly called aerated concrete floating on the water. The use of lightweight refractory bricks in buildings can reduce the building's own weight and significantly reduce the overall cost of the building.
Insulation. During the manufacturing process, tiny pores are formed inside the aerated concrete, which form an air layer in the material and greatly improve the thermal insulation effect of soft fire bricks. What's more, the insulation effect of lightweight fire bricks is 5 times that of fireclay bricks and 10 times that of ordinary concrete.
Earthquake resistance.The same structure uses lightweight bricks to raise a seismic level than use fireclay bricks.
Environmental protection. Soft fire bricks belong to a kind of green environmental protection building materials. There is no pollution during manufacturing, transportation and use process. Besides, soft refractory bricks can protect cultivated land, save energy and reduce consumption.
High refractoriness. Soft fire bricks have high refractoriness and belong to first class refractory materials. For example, the fire resistance of 100mm thick soft refractory bricks is 225 minutes, and the fire resistance of 200mm thick lightweight refractory bricks is 480 minutes.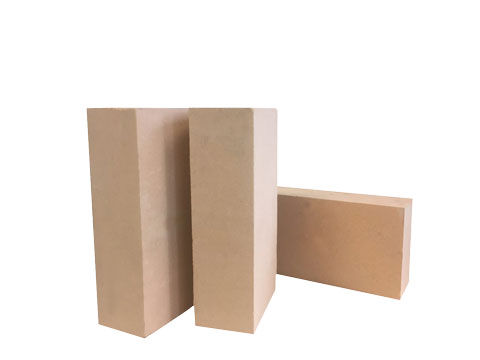 Soft Fire Brick Manufacturing Methods
The manufacturing methods of soft fire bricks are usually adopted the following four ways:
Burnt-in addition method. Burnt-in addition method also called combustible addition method.Combustible material that is easily burned out is added into the mud of the soft refractory brick, (such as charcoal, sawdust) to make the refractory brick have certain pores after firing.
Foam method. A foaming agent is added to the mud of the soft refractory brick, and make it foaming mechanically, then a porous lightweight refractory brick is obtained after firing.
Chemical method. We can take advantage of the chemical reaction that generates gas during the production of soft refractory bricks to obtain a porous soft refractory brick.
Porous material method. We can make use of lightweight raw materials such as natural diatomaceous earth or artificial dry foam clinker, alumina or zirconia bubbles to make lightweight refractory bricks.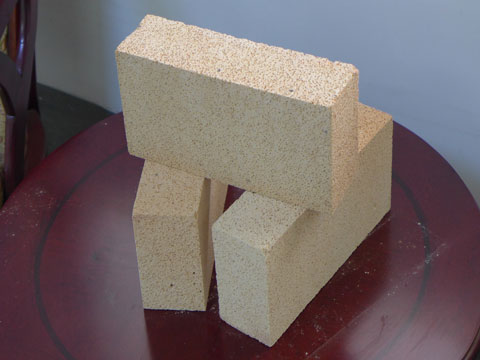 Soft Fire Brick Supplier
If we want to buy soft fire brick , it occurs to our mind firstly must be that where to buy soft fire brick? Which soft fire brick manufacturer is the best? There is no doubt that RS company must be your best choice.
RS Manufacturer provides all kinds of high quality soft fire bricks at a lower price for our customers. Moreover, RS factory's production base is located in Xinmi, with abundant bauxite resources. Just as the old saying goes, "what you sow, you reap". The reason why RS Kiln Refractory company is renowned is that we company has excellent resources, professional technicians and advanced equipments. So if you want to buy high quality soft fire bricks at a competitive price, don't be hesitate to contact us for free quotation.