Australia customers came to RS company for a friendly study tour on February 26, 2018. Through this study, we two not only established a good cooperative relationship, but also built a profound friendship. Rongsheng Refractories always regards "doing its utmost to maximize the interests of customers"as its corporate mission. The facts have also proved that this is not just talking, the establishments of so many cooperative relationships are the best proof.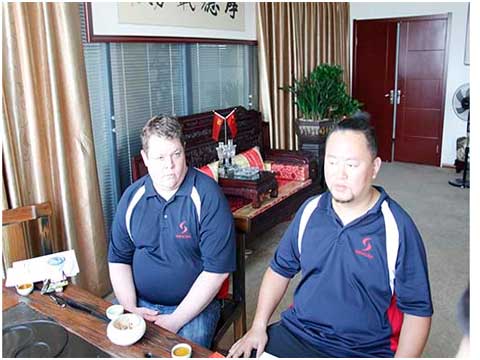 Australia customers are engaged in engineering and their emphasis for this visit is on anchors. Australia customers learned Rongsheng Factory with the help of friends, and their visit was also full of sincerity. Both of us pay attention to work efficiency, so we went straight from the beginning. Just as the following picture shown, we company were introducing anchors to Australia. customers.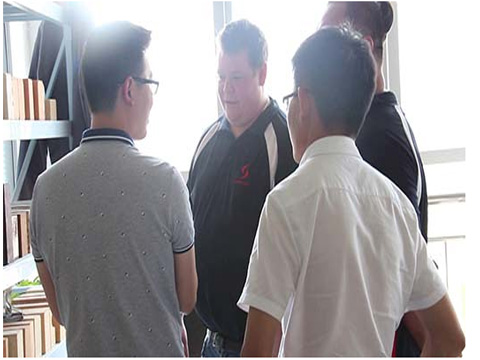 The anchors of RS company are structural components that connect ceramic fiber, lightweight heat-insulating bricks, and monolithic refractory materials with kiln metal panels. Various types of anchors are available, such as a font, a cross type, and letter "L". Anchors are mainly used for ceramic fiber modules, fixing of folding blocks, various refractory bricks and castables' fixing, fixing of various high-temperature plates with fiber sprayed anchors, and fixed connection of high-temperature devices. During the conversation, we learned that customers need more than just anchor bricks, so we recommended some refractory materials suitable for them. We have won customer's trust with our profession.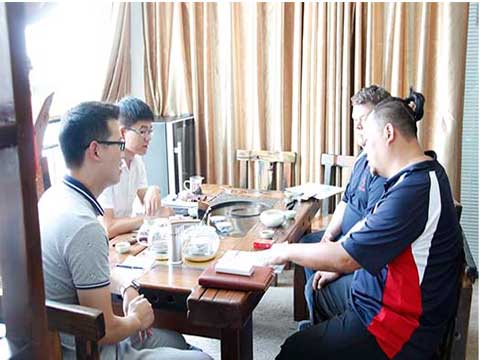 Rongsheng will customize different services according to the different needs of customers. RS strive for excellence, create high quality fire bricks products, and forge ahead in the furnace industry. We are pursuing a better future with a sincere attitude.