Zircon mullite bricks, using high-quality fused mullite, with zirconium as the main material. After scientific and reasonable grading, adding excellent performance additives, high pressure molding, high temperature sintering and then made of this refractory products. It is characterized by high strength, high temperature and high temperature resistance, erosion resistance, and good chemical stability. RS Zircon mullite brick is widely used in metallurgy, building materials, petroleum, chemical, ceramics, glass, enamel, carbon black, non-ferrous metals, refractories and other industrial furnaces.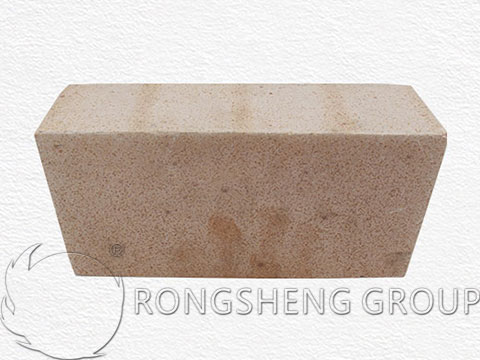 Mineral Composition of Zircon Mullite Bricks
The main mineral phases of Zircon Mullite Bricks are mullite, zirconia, corundum and amorphous phases. Its chemical composition is in the ternary phase diagram of Al2O3-SiO2-ZrO2 (approximately Al2O3, 63%, SiO2: 21%, ZrO2: 21% in the triangle region where stable compounds are formed). The melting point of mullite solid solution in this zone is 1830 ~ 1870 ℃.
The main raw materials for preparing Zircon Mullite Bricks are: industrial alumina, natural zircon, and a small amount of Na2O (in the form of soda ash) is introduced. Some are made from raw alumina, soft clay and zircon. After crushing to a suitable particle size, the mineralizer MgO is added during the melting and casting, and Al2O3 / SiO2 is selected in the ingredients, and the ratio is between 2.2 and 3.2.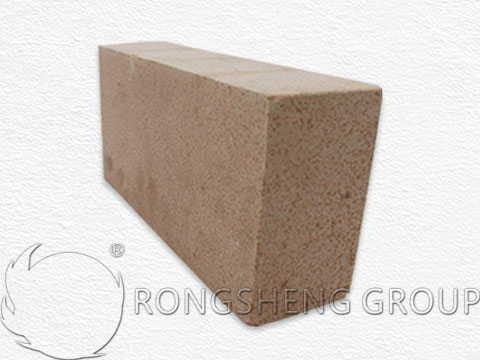 Zircon Mullite Brick Specifications
Item
ZM-17
ZM-20 (Zirmul)
ZM-25 (Vista)
ZM-30
ZM-11
Chemical composition
Al2O3
≥70
≥59
≥57
≥47
≥72
ZrO2
≥17
≥19.5
≥25.5
≥30
≥11
SiO2
≤12
≤20
≤14.5
≤20
≤12
Fe2O3
≤0.5
≤0.5
≤0.5
≤0.3
≤0.5
Apparent Porosity%
≤17
≤17
≤17
≤18
≤17
Bulk Density g/cm3
≥3.15
≥2.95
≥3.15
≥3.10
≥3.1
Cold Crushing Strength Mpa
≥90
≥100
≥120
≥100
≥90
0.1Mpa Refractoriness Under Load T0.6 °C
≥1650
≥1650
≥1650
≥1650
≥1630
Permanent Linear Change On Reheating(%)1500°CX2h
±0.3
±0.3
±0.3
±0.3
±0.3
20-1000°C Thermal Expansion % (x 10-6)
0-0.6
0-0.6
0-0.6
0-0.6
0-0.6
Thermal Conductivity (Average800°C) W / (M.K)
≤ 2.19
≤ 2.19
≤ 2.1
≤ 2.1
≤ 2.19
Pyrometric Cone Equivalent °C SK
31
31
31
31
31
Features of Zircon Mullite Brick
The characteristics of zircon mullite bricks are: dense crystal structure, high load softening temperature, good thermal shock resistance, high mechanical strength at room temperature and high temperature, good wear resistance, and good thermal conductivity. And mullite brick also has excellent resistance to slag erosion.
Cheap Zircon Mullite Bricks For Sale In RS Factory! Contact Us Now!
Application of Zircon Mullite Bricks
The zircon mullite brick products are widely used in various industrial furnaces, including:
Roller kiln, drawer kiln, shuttle kiln, tunnel kiln, special ceramic firing furnace;
Blast furnace hot blast furnace, sintering furnace, steel rolling heating furnace, ladle heat insulation lining;
Annealing furnace, forging furnace, aluminum melting furnace, vacuum furnace, carbonization furnace, and tempering furnace;
Cracking furnace, reforming furnace;
Glass annealing furnace, glass melting furnace;
High-temperature test furnaces, etc.
It can be directly used as refractory lining or heat insulation layer, and it is also a replacement product of medium and high temperature kiln burner support brick, burner fixed brick and light burner brick.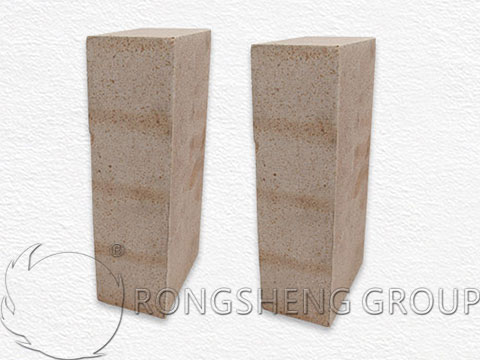 Zircon Mullite Brick Manufacturer
The zircon mullite brick produced by Rongsheng Company uses mullite as the aggregate and zircon as the raw material, which is mixed, shaped, dried, and fired in a shuttle kiln at high temperature. The brick has a dense crystal structure, high bulk density, high capacity, high mechanical strength at room temperature and high temperature, good thermal shock stability, small reheat shrinkage and high temperature creep. And has very high chemical stability and resistance to alkaline media and other characteristics.
Zircon mullite bricks are mainly used in large glass kiln melting pools, picture tube furnaces, heat storage room partition wall bricks and chemically and metallurgical industrial furnaces exposed to solution erosion. The product's appearance size, physical and chemical indicators, and service life all have a high level. Welcome to contact us for the details of the zircon mullite bricks.