Mullite brick is an excellent refractory bricks using high quality mullite as the raw material, adding special additives with high pressure molding with high temperature. Mullite brick has the characteristics of charge higher, lower porosity, better thermal shock performance and well wear-resisting. It can be widely used in iron and steel, non-ferrous smelting furnace, boiler and waste incinerators. If you want to buy mullite brick, please contact us immediately! We can provide you with free quotation!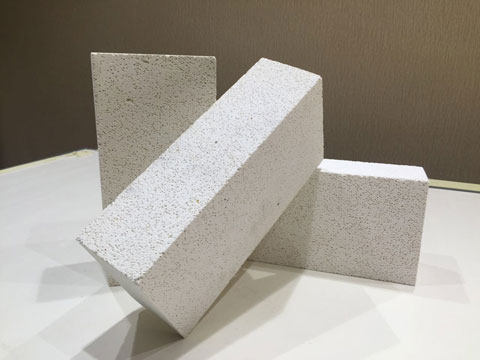 Mullite Brick Description
Mullite brick belongs to a kind of refractory product which are made of synthetic mullite brick with mullite as the main crystalline phase. Generally, alumina content of mullite brick is between 65% ~ 75%. When the Al2O3 content of the product is lower than the theoretical composition of mullite, it also contains a small amount of cristobalite. While the alumina content is higher than the theoretical composition of mullite, it contains a small quantity of corundum.
Mullite Brick Properties
High refractoriness:Maximum service temperature 1700˚C.
Good high temperature strength.
Excellentthermal shock resistance.
Better thermal stability.
Resistance to most chemical attack;it hasgood performance in acid metal slags.
Resistance to oxidation and attack  by furnace atmospheres.
Good electrical resistivity.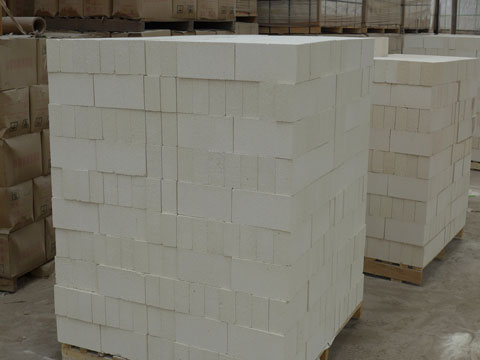 Mullite Brick Application
Mullite brick can be widely used in iron and steel, non-ferrous smelting furnace, boiler and waste incinerators. Besides, they also can be used as linings in decomposing furnaces for petroleum and chemical industry. But actually, the glass and steel industries are two main markets for mullite bricks.
The glass industry uses mullite bricks in burner blocks, ports and in checker bricks as well as in the upper structure of the tanks where the glass is melted and in the drawing chambers. Thermal shock resistance, chemical attack resistance, high temperature strength and creep resistance are the primary properties valued by the glass industry.
The steel industry is the largest user, where refractoriness, high resistance and thermal shock resistance are important. Many refractories in use in the steel industry have varying amounts of mullite.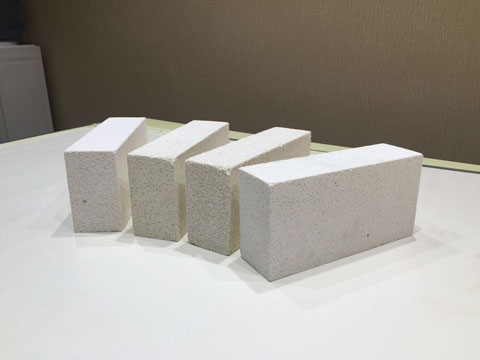 Mullite Brick Classification
According to the manufacturing process, Mullite brick can be divided into two types: sintered mullite bricks and fused mullite bricks.
The production technology of sintered muillite is similar to the production process of high-alumina brick. Synthetic mullite is used as granular material, fine powder is synthetic mullite, and then particles and fine powder are mixed in proportion.
The fused mullite bricks are mainly made of high-alumina bauxite or industrial alumina, clay or silica, melted in an electric arc furnace, cast and formed by annealing, and the main mineral component is mullite. Its composition is 3Al2O3·2SiO2~2Al2O3·SiO2.
According to the composition of minerals, mullite bricks can be classified into the following parts:
zircon mullite bricks (zirconia bricks and high alumina bricks are used in the superstructure of glass melting tanks. Compared with them, zirconia mullite bricks possess even higher strength and corrosion resistance).
corundum mullite brick (good thermal shock resistance and excellent wear-resisting)
mullite insulation bricks (high strength)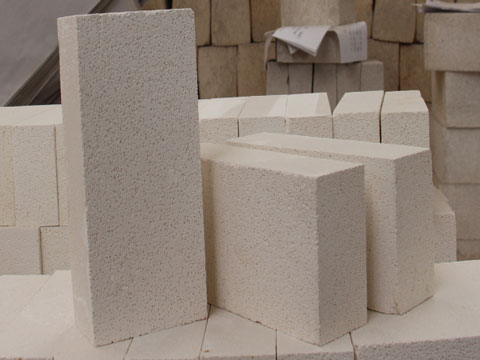 Mullite Brick Specification
Physical and Chemical Index of Mullite Brick

Item
RS-MU 60
RS-MU 65
RS-MU 70
RS-MU 75
Chemical composition
Al2O3≥
60
65
70
75
SiO2≤
35
33
26
24
Fe2O3≤
1.0
1.0
0.6
0.4
Apparent Porosity%≤
17
17
17
18
Bulk Density g/cm3≥
2.55
2.55
2.55
2.55
Cold Crushing Strength Mpa≥
60
60
80
80
J0.2Mpa Refractoriness Under Load T0.6 ℃≥
1580
1600
1600
1650
Permanent Linear Change On Reheating (%)1500℃X2h
0~+0.4
0~+0.4
0~+0.4
0~+0.4
Thermal Conductivity (W/MK) 1000℃
1.74
1.84
1.95
1.95
20-1000℃ Thermal Expansich10-6/℃
0.6
0.6
0.6
0.55
Thermal Shock Resistances 100℃ water cycles≥
18
18
18
18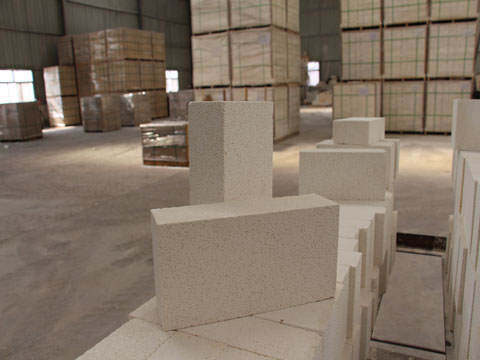 Mullite Brick Price
 Mullite bricks in RS are famous for their high quality and cheap price! Mullite bricks price are so cheap because of the following reasons:
Geographical Advantage: Rongsheng Kiln Refractory Co.,Ltd is located in the beautiful Xinmi city, Hennan Province. Besides, it adjacents to ZhengShao Highway, Longhai and Jingguang railways. The transportation is very convenient.
Resource Advantage: Xinmi city is rich in high quality mineral resources. The abundant bauxite, high quality minerals provide favorable conditions for the production of refractory materials.
Policy Advantage: The development of RS company have been supported by the government of Henan province.
Mullite Brick Manufacturer
RS Refractories distributes Mullite Bricks, Corundum Mullite Bricks, Zircon Mullite Bricks, and Mullite Insulation Bricks of the best quality at the most competitive prices all over the world.
It is very important to choose the right and suitable mullite brick for different high temperature equipments. RS Refractory Online Sale sells lots of different kinds of mullite bricks, so you can get what you want here. If you are searching for high quality and cheap mullite bricks, you can get more information about mullite bricks by clicking refractoryonline.com. We have professional engineers, advanced production technology and consummate after-sales service. Please trust us and welcome to buy all kinds of mullite bricks from our company. Please contact us for free price list if you are interested in our products!