Sillimanite bricks is a refractory brick made of sillimanite minerals by high temperature firing method or mud casting method. After high temperature calcination, the sillimanite is converted into mullite and free silica. Silica stone is a natural high-grade refractory mineral with low thermal expansion rate, resistance to metallurgical slag and various glass liquids, and high temperature wear resistance. So sillimanite bricks made from sillimanite mineral have these characteristics at the same time, which are widely used in metallurgy, chemical and building materials industries. There is no doubt that RS Company will be your best choice if you are searching for the most suitable refractory bricks for your industry kilns! Don't hesitate to Contact us right away!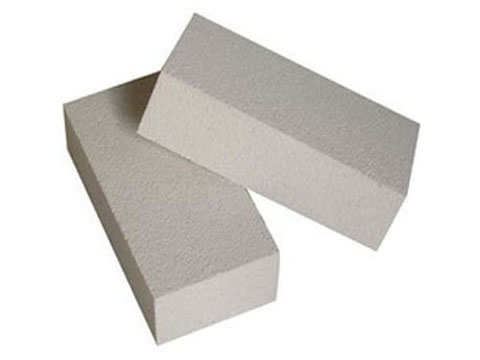 Sillimanite Bricks Advantages
Non contaminated and high grade silica from natural sources forms the raw material of sillimanite bricks, which is featured with low thermal expansion rate, resistance to metallurgical slag and various glass liquids, and high temperature wear resistance,etc. So sillimanite bricks physical and chemical properties are better than high alumina bricks, whose refractoriness is 1770℃ ~ 1830℃, and the load softening starting point is 1500℃ ~ 1650℃.
The properties of sillimanite bricks are as follows:
Good Thermal Stability
High Refractoriness
Anti-glass Erosion
High Temperature Wear Resistance
High Strength
Excellent Resistance to Chemical Attack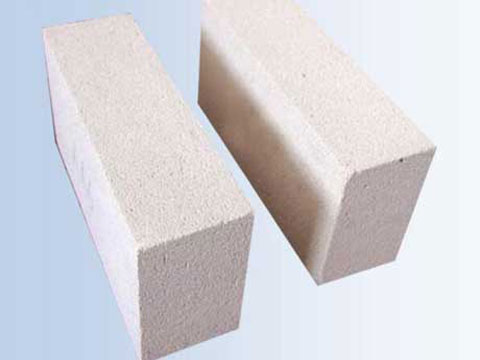 Sillimanite Bricks Specifications
Index/Products
RS-75

Mullite Brick

RS-70

Mullite Brick

RS-65

Sillimanite Brick

RS-60

Sillimanite Brick

RS-65

Andalusite

Brick

RS-60

Andalusite

Brick

Al2O3(%)≥
75
70
65
60
65
60
SiO2(%)≤
23
28
33
38
33
38
Fe2O3(%)≤
0.3
0.3
0.5
0.6
0.9
0.8
Bulk Density (g/cm3)≥
2.7
2.65
2.45
2.3
2.45
2.3
Apparent Porosity(%)≤
17
17
23
23
22
23
Cold Crushing Strength (Mpa)≥
140
120
80
80
80
80
Load Softening Start Temperature(℃)0.2MPa,0.6%
1700
1680
1650
1600
1650
1600
Linear Change Rate(%)≤(1600℃x8h)
0.2
0.2
0.2
0.2
0.2
0.2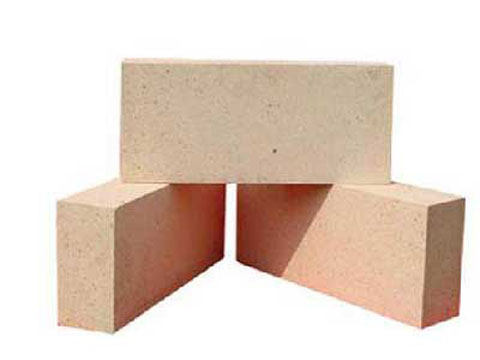 What Are Sillimanite Bricks Used For?
Sillimanite bricks are widely applied in the metallurgy, chemical and building materials industries, which are mainly used for the forming of liquid hole in glass tank kiln, blast furnace lining, furnace throat and ceramic industry kiln furniture.
The Raw Materials of Sillimanite Bricks
Sillimanite bricks are made of silica stone as raw material, with the addition of aggregate and  binder.
The Properties of Sillimanite
Sillimanite is a kind of high-grade refractory material, which has good thermal performance: it has the characteristics of high-temperature one-time expansion, refractoriness is higher than 1830℃, the strength is high at high temperature, anti-wear, anti-temperature change and slag resistance. It has occupied a very important position in the modern ironmaking process and technical ceramics, the preparation and production of silicon-aluminum alloy.
The conversion temperature of sillimanite is relatively high and the linear expansion is very small before the conversion. When heated to 1545℃, it is decomposed into quartz and mullite and accompanied by volume expansion.
The Choice of Aggregate
From the particle size composition of sillimanite, it can be seen that most of the coarse particles are below 0.2mm. If we regard these particles as coarse particle, they are too fine, and vice versa. This brings difficulties to the reasonable particle grading. If the granulation is re-sintered, it will significantly increase production costs, so appropriate coarse particles must be selected to meet production and product performance requirements.
The nature of mullite is most similar to sillimanite. The thermal expansion of synthetic mullite is 0.53% under the temperature of 1200℃, which is very close to the thermal expansion of natural sillimanite. Therefore, it is reasonable to introduce synthetic mullite coarse particles into the sillimanite product.
The Selection of Binder
The physicochemical properties of the sillimanite brick binder are best close to the natural sillimanite, especially the chemical composition and thermal expansion coefficient, which are basically consistent with the natural sillimanite. In comparison, the high-aluminum binder can meet these requirements, so high aluminum binder can be selected during the process of manufacturing sillimanite bricks.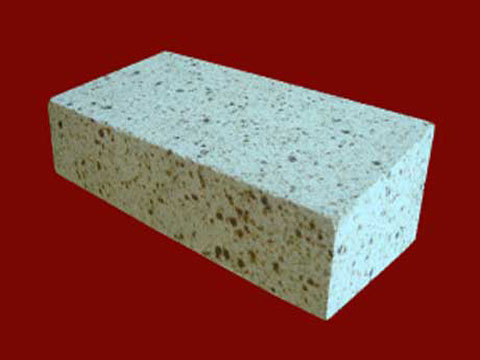 Sillimanite Bricks Manufacturers
RS Professional Kiln Refractory Supplier is always devoted to offering a wide range of sillimanite bricks to our clients. These bricks are manufactured using high-grade material and technically advanced equipment, and that also in exact accordance with the international industry guidelines and standards. So the quality of fire bricks produced in RS can be assured.
What's more, RS company constantly improves the technological content and technical level of our refractory products, and constantly introduces new products into the market, pursuits of the right price and high quality refractory materials to provide customers with satisfactory, efficient service! Everyone who is in want of high quality sillimanite bricks can be bought in here! Contact us for free price list immediately!