On April 18, 2017, a Japanese delegation visited our company. Our company's foreign trade manager received them, led them to visit the product showroom and introduced our company's refractory products. After listening to the manager's explanation, the Japanese delegation highly praised our company's product quality, craftsmanship, and technology all the time. Finally RS Magnesia Chrome Bricks For Sale In Japan have been done.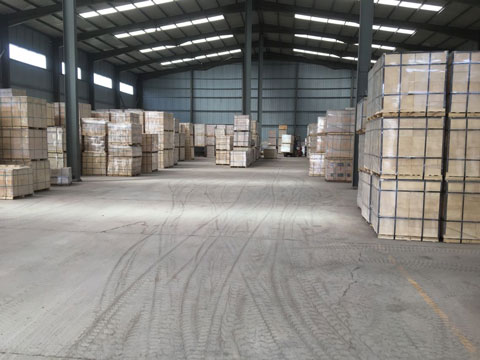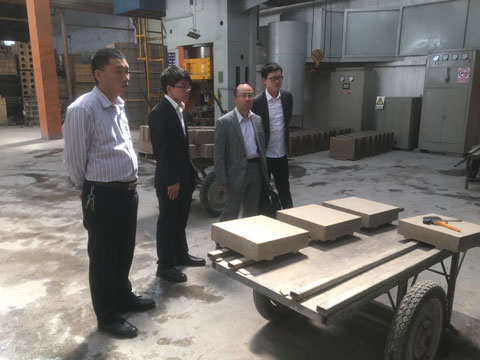 There were senior technicians who were very familiar with the refractory products in Japanese delegation. They had technical exchanges with our company's manager on the issues related to the refractory materials. Both of us quickly coincided with each other in the exchange process.
After inspecting Rongsheng's production plant, the Japanese delegation learned about our company's refractory series products, expressed surprises about the variety of Rongsheng refractory products, and showed a strong interest in the cooperation of other products in the future. During the process of visiting Rongsheng's production plant, abundant warehouse reserve resources and the clean and tidy environment let Japanese customers increase their confidence in this cooperation. They immediately expressed that they are willing to establish a long-term cooperation with our company.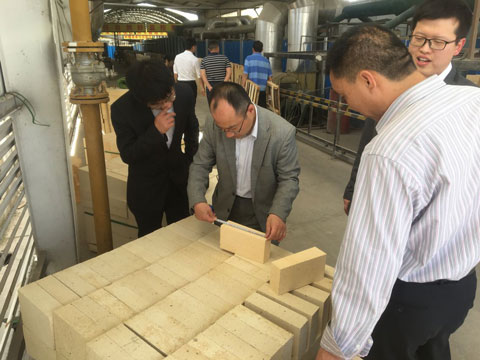 The purpose of the Japanese delegation visiting to our company was to require a batch of high-quality magnesium chrome bricks, so they conducted a special inspection of our company's magnesia chrome bricks. Through inspection, the Japanese delegation highly recognized the magnesia chrome bricks produced by our company. They believe that the magnesia chrome bricks produced and sold by our company have excellent performance in refractoriness, load softening temperature, thermal expansion and thermal stability, and slag resistance,etc.
The magnesia-chrome bricks required by the Japanese delegation are mainly used in the glass kiln. We have conducted in-depth discussions on the chemical resistance, mechanical erosion, and high temperature effects required for the furnace. After discussion and negotiation, we two finally finalized the applicable plan and signed a long-term cooperation agreement.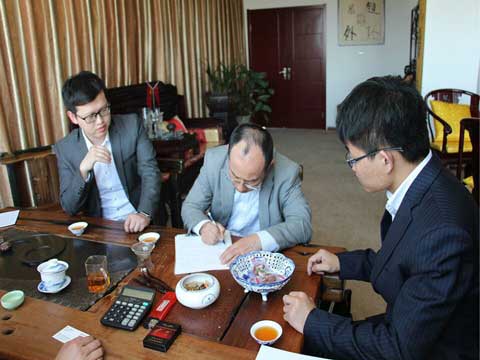 When communicating with the Japanese delegation, we learned that the Japan customers have certain requirements on the delivery period. In order to ensure that each batch of refractories arrives on time, we will conduct full tracking service for the refractories, make every effort to solve obstacles encountered during shipment and will make regular visits to products. The Japanese delegation was very satisfied with our delivery efficiency and after-sales service. In addition, we will also provide customers with one-stop services such as product usage plans, technical guidance, and construction of kilns.
Our self-confidence stems from the high quality and high standards of Rongsheng Refractory. Rongsheng Company has always been demanding every aspect of R&D, production and sales with a rigorous attitude. We firmly believe that the details determine the success or failure.
If you have a demand for refractory bricks for sale in RS Factory, welcome to Email Us and we are looking forward to cooperating with you every time.