Magnesia bricks are basic refractory bricks materials whose MgO content are more than 90% and adopt periclase as the principal crystalline phase. Magnesia bricks generally can be classified into sintered magnesia bricks (also known as fired magnesia bricks) and chemically bonded magnesia bricks (also known as non-fired magnesia bricks).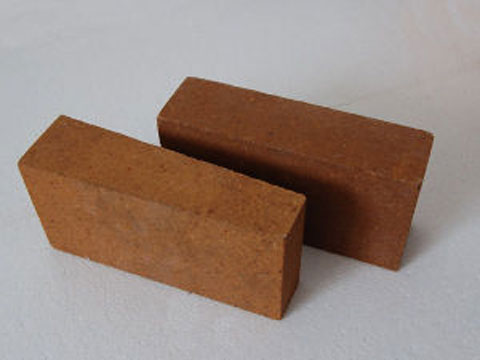 Magnesia bricks are featured with high refractoriness, good resistance to alkaline slag, high refractories under load, but poor thermal shock resistance. Magnesia bricks are mainly used in steel-making alkaline furnace, electric furnace hearth and furnace wall, permanent lining of oxygen converter, non-ferrous metal smelting furnace, high-temperature tunnel kiln, calcined magnesia brick and cement kiln lining, glass kiln regenerators checker bricks,etc. RS can provide you high quality products at low price. Welcome to contact us for free quotation.
What are Magnesia Bricks?
The international standard ISO 1109-1975 states that magnesium bricks are alkaline products with MgO content of more than 80%. They adopt periclase as the principal crystalline phase.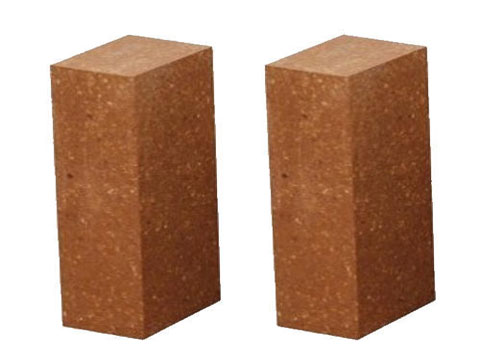 Properties of Magnesia Bricks
The refractoriness of magnesia bricks is more than 2000℃. The refractoriness under load varies greatly depending on the melting point of the cemented phase and the amount of liquid phase generated at high temperatures. Generally speaking, the features of magnesia bricks are the following shown:
High Refractoriness
Excellentalkaline slag erosion resistance
High initial load softening temperature
Good thermal conductivity
High thermal expansion
poor thermal shock resistance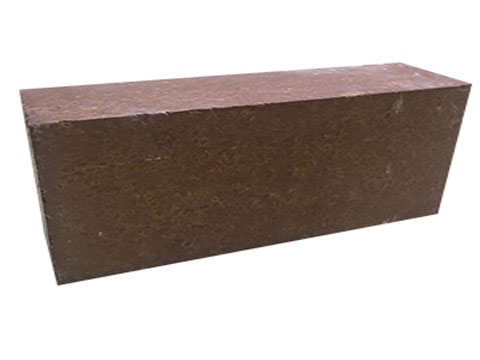 Magnesia Bricks Uses
Due to Magnesia Bricks' high temperature performance and resistance to metallurgical slag. They are widely used in the following fields:
Iron and steel industry steelmaking linings, the ferroalloy furnaces, and mixed iron furnaces
Non-ferrous industrial furnaces smelt copper, lead, tin, zinc linings.
Building Materials Industry kiln
Glass industrial regenerators grids body heat exchanger
Refractories industrial tunnel kiln and high temperature firing kiln,etc.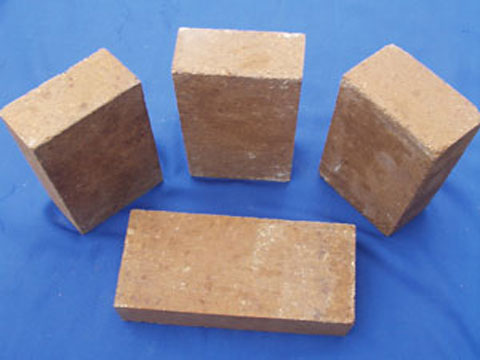 How to Make Magnesia Bricks
The production process of magnesia bricks is as follows:
Magnesia used in the production of magnesium bricks are mainly natural magnesia and seawater magnesia. Natural magnesia is widely used in the manufacturing process of magnesia bricks. The MgO content of magnesia bricks is between 89% and 98%.
After selecting raw materials, the particle size composition should comply with the principle of maximum stacking density and facilitate sintering.
Then, Magnesia bricks can be mixed. The binder can use sulfite pulp waste liquid, brine, sulfuric acid beauty liquid, etc. The addition amount is about 3%.
Next, Magnesia bricks can be formed by friction press and double side pressure by hydraulic press. Only in this way can the density of magnesium bricks be uniform from top to bottom. The purpose of drying is to exclude the physical water in the binder of the green body in order to increase the strength of the green body and reduce the number of code bricks and fired products.
Lastly, Magnesia brick firing can be carried out in a tunnel kiln or a downdraft kiln.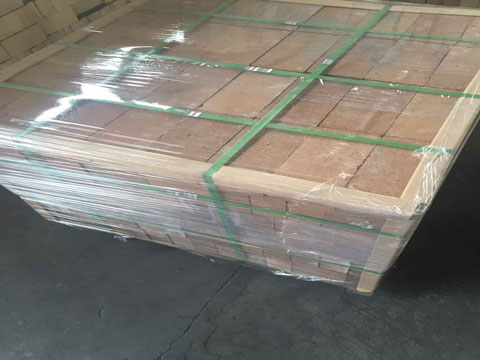 Magnesia Bricks Price
Magnesia bricks from RS Refractory Online Sale are much cheaper than that of the other manufacturers. Apart from magnesia bricks, RS company also sell magnesia carbon bricks, magnesia chrome bricks, magnesia aluminum bricks, magnesia spinel bricks,etc. So you can buy high quality magnesia brick series at low price here.
Magnesia Bricks Classification
In the classification of magnesia bricks by the American Society of Materials and Testing Standards ASTM C 455-1984, magnesia bricks are classified into three grades based on the content of MgO: 90、95、98. The corresponding minimum of MgO are 86%、91% and 96% respectively.
According to the manufacturing process, magnesia bricks can also be classified into fired magnesia bricks, non-fired magnesia bricks and rebonded magnesia bricks.
Magnesia bricks with high purity and high firing temperature are called direct bonded magnesium bricks due to direct contact of periclase crystals; bricks made from fused magnesia as raw materials are called fuse-rebonded magnesium bricks.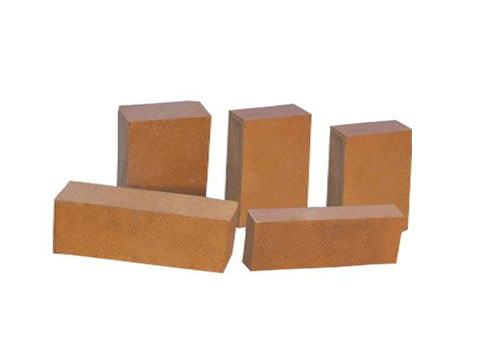 Magnesia Bricks Specification
| | | | | |
| --- | --- | --- | --- | --- |
| Index/Item | RS-MZ-91 | RS-MZ-93 | RS-MZ-95 | RS-MZ-97 |
| MgO% ≥ | 91 | 93 | 95 | 97 |
| SiO2%  ≤ | – | 3.5 | 2.0 | 1.0 |
| CaO%  ≤ | 3.0 | 2.0 | 2.0 | – |
| Cold Crushing Strength /MPa ≥ | 60 | 60 | 60 | 60 |
| Apparent Porosity /%≤ | 18 | 18 | 16 | 16 |
| 0.2 MPa Refractoriness Under Load /  ≥ | 1560 | 1620 | 1650 | 1700 |
| Reheating Linear Change (1650℃*2h)/% | 0~-0.4 | 0~-0.4 | 0~-0.3 | 0~-0.2 |
Cheap Magnesia Bricks For Sale In RS Factory! Contact Us Now!
Magnesia Bricks Manufacturer
RS Refractory Factory is a professional Magnesia Bricks Manufacturer in China. "Soliciting clients in earnest, Win reputation by quality." From the beginning, in order to win the customer's trust and support, our company always attach great importance to friendly cooperate with customers, to ensure quality and service, and to value honor. Now we have professional sales team, senior professional technician and complete manufacturing and testing equipment with continuous innovation and development. Learn more information about magnesia bricks from here RS Magnesia bricks wiki website. Any question? Please Contact Us For Free Quote right now!