Magnesia bricks for sale are basic refractory bricks materials whose MgO content are more than 90% and adopt periclase as the principal crystalline phase. Generally, this kind of refractory bricks can be classified into 2 types by the two bonded methods, sintered bonded and chemically bonded. The both bonded fire bricks are featured with high refractoriness, good resistance to alkaline slag, high refractories under load.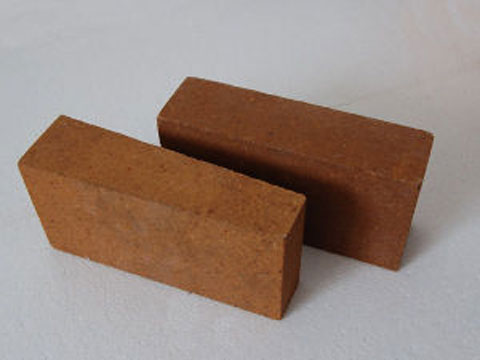 Magnesia Bricks for Sale Classification
We can easily find from the magnesia bricks wikipedia, the international standard ISO 1109-1975 states that magnesium bricks are alkaline products with MgO content of more than 80%. They adopt periclase as the principal crystalline phase.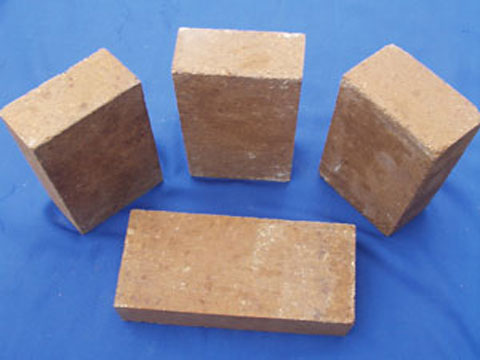 In the classification of magnesia bricks by the American Society of Materials and Testing Standards ASTM C 455-1984, the fire bricks are classified into three grades based on the content of MgO: 90、95、98. The corresponding minimum of MgO are 86%、91% and 96% respectively.
According to the manufacturing process, magnesia bricks can also be classified into fired magnesia bricks, non-fired magnesia bricks and rebonded magnesia bricks.
Magnesia bricks with high purity and high firing temperature are called direct bonded magnesium bricks due to direct contact of periclase crystals; bricks made from fused magnesia as raw materials are called fuse-rebonded magnesium bricks.
Magnesia Bricks Properties
For the magnesia bricks properties, the refractoriness is more than 2000℃. The refractoriness under load varies greatly depending on the melting point of the cemented phase and the amount of liquid phase generated at high temperatures. Generally speaking, the features of magnesia bricks are the following shown:
High Refractoriness
Excellentalkaline slag erosion resistance
High initial load softening temperature
Good thermal conductivity
High thermal expansion
poor thermal shock resistance
Magnesia Bricks Uses
Due to Magnesia Bricks' high temperature performance and resistance to metallurgical slag. They are widely used in the following fields:
Iron and steel industry steelmaking linings, the ferroalloy furnaces, and mixed iron furnaces
Non-ferrous industrial furnaces smelt copper, lead, tin, zinc linings.
Building Materials Industry kiln
Glass industrial regenerators grids body heat exchanger
Refractories industrial tunnel kiln and high temperature firing kiln,etc.
Cheap Magnesia Bricks For Sale In RS Factory! Contact Us Now!
Magnesia Bricks Specification
| | | | | |
| --- | --- | --- | --- | --- |
| Index/Item | RS-MZ-91 | RS-MZ-93 | RS-MZ-95 | RS-MZ-97 |
| MgO% ≥ | 91 | 93 | 95 | 97 |
| SiO2%  ≤ | – | 3.5 | 2.0 | 1.0 |
| CaO%  ≤ | 3.0 | 2.0 | 2.0 | – |
| Cold Crushing Strength /MPa ≥ | 60 | 60 | 60 | 60 |
| Apparent Porosity /%≤ | 18 | 18 | 16 | 16 |
| 0.2 MPa Refractoriness Under Load /  ≥ | 1560 | 1620 | 1650 | 1700 |
| Reheating Linear Change (1650℃*2h)/% | 0~-0.4 | 0~-0.4 | 0~-0.3 | 0~-0.2 |
Where should I find cheaper Magnesia Bricks?
RS Refractory Group is a professional Magnesia Bricks Manufacturer in China. "Soliciting clients in earnest, Win reputation by quality." From the beginning, in order to win the customer's trust and support, our company always attach great importance to friendly cooperate with customers, to ensure quality and service, and to value honor.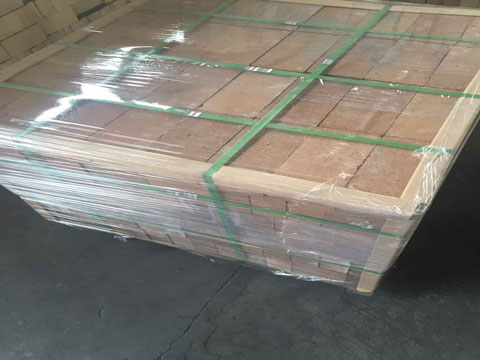 Magnesia bricks price from RS Refractory Online Sale are much cheaper than that of the other manufacturers. Apart from these bricks, RS company also sell magnesia carbon bricks, magnesia chrome bricks, magnesia aluminum bricks, magnesia spinel bricks, etc. So you can buy high quality magnesia brick series at low price here.
Now we have professional sales team, senior professional technician and complete manufacturing and testing equipment with continuous innovation and development. Learn more information about magnesia bricks from here RS Magnesia bricks wiki website. Any question? Please Contact Us For Free Quote right now!