The reasons for fire bricks' damage are not always the same according to the application of refractory fire bricks. The main types of fire bricks damage are as follows: melting loss, erosion, abrasion, thermal shedding and structural shedding of refractory fire bricks. The degree of damage varies according to the standards and scales of refractory fire bricks.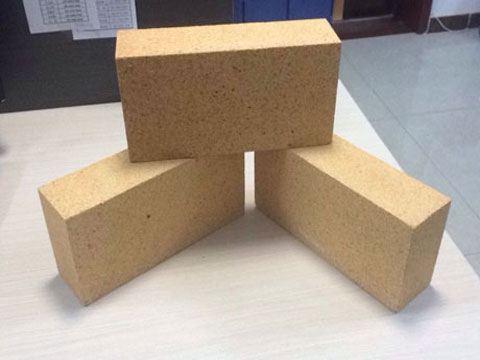 Melting loss refers to the damage caused by the appearance of a large amount of liquid phase in the use of refractory fire bricks at high temperature.
Erosion refers to the scouring or abrasion caused by the mechanical effect of fluid(such as airflow, melt flow or powder flow)on the working surface of refractory fire bricks. Erosion is often combined with dissolution and melting
Abrasion usually means that the wear caused by the mechanical effect of the solid material (powder or block material) on the refractory fire bricks working surface. For example, during the process of blast furnace descent, solid charge is abraded against refractory fire bricks of the blast furnace shaft.
Thermal shedding refers to refractory fire bricks in the baking or use, because of the violent shaking of the temperature, there is a large difference of temperature and swelling in refractory fire bricks, and then refractory bricks are cracked or peeled off.
Structural shedding means that refractory fire bricks in the application process, because of the entry of corrosive media (such as slag) and their mutual effects, constitute one or several layers of enamel layer different from the original refractory brick structure and properties.When the temperature is shaken violently, the metamorphosis layer is cracked or detached.