Corundum brick, also called aluminium oxide refractory material, refers to the content of Al2O3 is more than 90%. Corundum has good stability in resist acid, alkaline slag, metal and glass solutions. The basic raw material of corundum brick is fused corundum or sintered corundum. The corundum brick manufacturers often add some mineral raw materials into the corundum materials to improve certain functions and the features of corundum brick, forming composite materials such as zirconium corundum bricks, chrome corundum bricks, and titanium corundum bricks and so on.  If you want to buy high quality corundum brick, please email us for free quotation!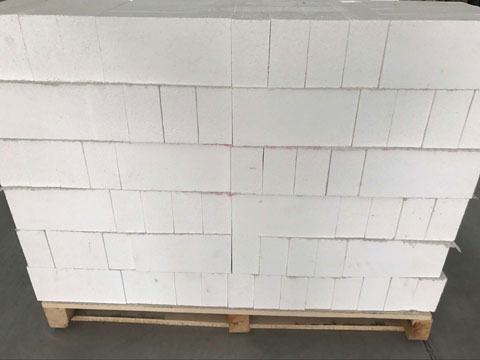 What is Corundum Brick?
The corundum brick uses industrial alumina as the main raw material, in which the content of alumina is above 90%, and it belongs to the refractory brick with high aluminum content.
Corundum Brick Properties
Corundum bricks have excellent physical and chemical properties.
Good Chemical Stability and Thermal Stability
Excellent Erosion Resistance
Excellent Wear Resistance
High Refractoriness
High Temperature Resistance and High Softening Start Temperature.
Good anti-seismic effect and Firmness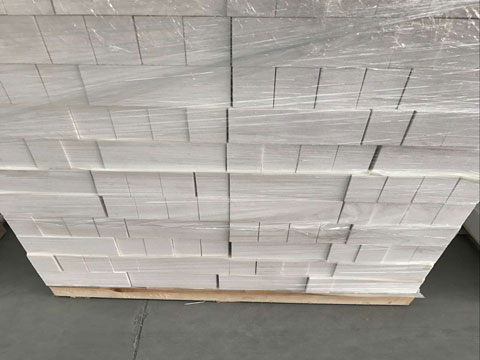 Corundum Brick Advantages
Corundum bricks are widely favored by major merchants. Because corundum brick not only have excellent performance in fire resistance. At the same time, it has a strong resistance to corrosion.
Corundum bricks have higher melting points and stable performance at high temperatures. Good mechanical strength and wear resistance at room temperature and high temperature, excellent resistance to metal corrosion and oxidation and reduction.
Sintered corundum bricks have been widely used as lining materials in petrochemical thermal engineering devices with high temperature, high pressure, chemical erosion and severe mechanical wear. With the advancement of production technology in the petrochemical industry, many new processes and technologies have been adopted in production. In order to achieve the goal of large load, long cycle, low energy consumption and low cost. In addition to the transformation of various thermal equipment, it also puts forward higher requirements for the lining materials of various thermal equipment.
Best Kiln Refractory Corundum Bricks For Sale in RS Factory!
Corundum Brick Specification
Index/Products
Corundum Brick
RS-C-90
RS-C-95
RS-C-99
Pressing
Casting
Pressing
Casting
Pressing
Casting
Al2O3%  ≥    
90
90
95
95
99
99
Fe2O3% ≤  
0.4
0.4
0.3
0.3
0.1
0.1
Cr2O3% ≥  
–
–
–
–
–
–
Apparent Porosity % ≤  
18
20
18
20
18
20
Bulk Density/g/cm3 ≥  
3.1
3.05
3.15
3.1
3.2
3.15
Cold Crushing Strength/MPa ≥    
80
80
80
80
85
85
Refractoriness Under Load(0.2MPa)/℃≥
1700
1700
1700
1700
1700
1700
Reheating Linear Change%
1550℃*2h
±0.1
±0.1
±0.1
±0.1
–
–
1600℃*2h
–
–
–
–
±0.1
±0.1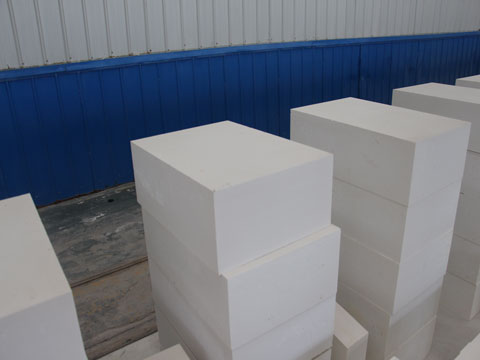 Corundum Brick Manufacturing Process
The relationship between the quality of corundum brick and raw materials is inseparable. Its production process is as follows:
Corundum brick is usually made from industrial alumina, quartz sand and soda ash as its main raw material, and its refractoriness is high. Therefore, a small amount of soft clay seasoning and binding agent should be added to grind these raw materials into a slurry and then cast and formed. Then, dry and burn it.
When producing corundum bricks, it is necessary to pour the elbow liquid into the sand mold prepared in advance. The quality of the model has a great relationship with the quality of the product. In order to ensure the quality of the product, we must use the sand type to have good gas permeability-surface impact strength, thermo-mechanical properties and accurate dimensions and flat surfaces.
Need Corundum Brick? RS Company can help you! Click for Details!
Corundum Brick Application
Corundum brick is widely used in petrochemical industry, metallurgy industry, steel induatry, coal gasifier, residue oil gasifier, pulp waste liquid gasifier, carbon, lining of black reactors and other industrial furnaces due to its good chemical stability, excellent corrosion resistance, and excellent wear resistance.
The service temperature for corundum bricks can reach up to 1800°C. In non-ferrous metal industry, corundum brick has the characteristics of abrasion and corrosion resistance compared with other fire brick. In steel industry, corundum brick based products have double service life compared with ceramic based products. What's more, corundum bricks are also featured with casting, glass, oil and other high temperature industries.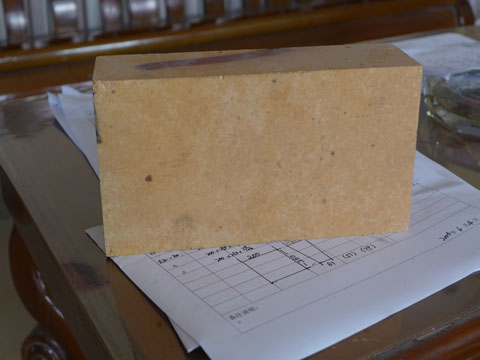 Corundum Brick Classification
Corundum bricks can be divided into the following categories:
Sintered corundum brick
 Corundum bricks manufactured from sintered corundum clinker are generally referred to as rebonded corundum bricks;
 Corundum products made of lightly sintered corundum particles and fine powders, also known as sintered alumina products.
Fused corundum brick
Casting corundum products: After the mixture of alumina raw materials is melted at a temperature higher than the melting temperature, it is poured into a prefabricated refractory model, and after cooling and solidification, it is a product formed by crystallization and growth, which is called fused cast corundum refractory. Electrofusion methods are generally used to melt.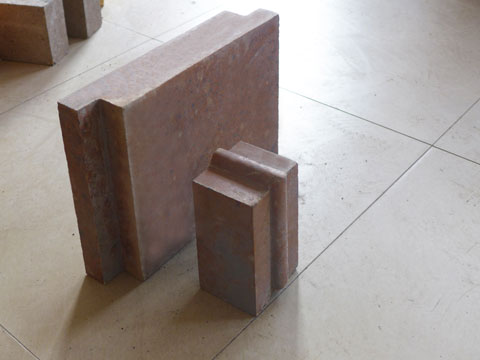 Corundum Brick Supplier
RS is a professional refractory materials company. It sells all kinds of fire bricks. Zirconium corundum bricks, chrome corundum bricks, and titanium corundum bricks can be bought in RS apart from corundum bricks.
Corundum brick is an important refractory brick, which is widely used in the world. The corundum brick produced by Rongsheng has good quality and competitive price.  Rongsheng company's corundum bricks have diversified models and outstanding functions, which have significant effects on the kiln. Corundum bricks of RS are sold all over the country and have been exported to Vietnam, Korea, Indonesia, Malaysia, Turkey, Greece, Japan, South Africa, Chile, Australia, Saudi, Pakistan,etc. All the users are welcome to inquire free price list from RS. Please contact us!