The raw materials used are mixed and formed, and fired to 1450°C in a reducing flame to finally form a carbonaceous refractory material, which is called as carbon bricks.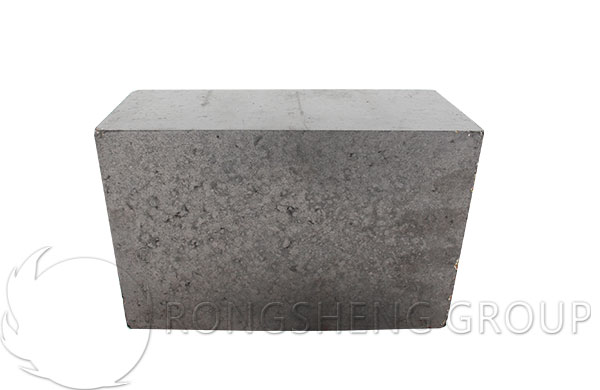 Carbon Bricks Composition
Carbon brick is high temperature resistant neutral refractory product made of carbonaceous material and adding appropriate amount of binder. Raw materials for making carbon brick include anthracite, coke and graphite, as well as asphalt, tar and eucalyptus binders. Anthracite has less volatile matter and dense structure. When producing carbon brick, it is mostly used as aggregate, metallurgical coke is added, and asphalt is used as binder.
Carbon Bricks Specification
The technical requirements of carbon brick generally contain ≥92% carbon; mechanical strength ≥25MPa; ash ≤8%. The dimensional requirements are strict, and the general products must be processed in a certain degree.
Very high refractoriness
Does not melt or soften. Volatilization (>3000 °C) is only possible at very high temperatures. But this temperature is not reached in the blast furnace.
High compressive strength
Its compressive strength can reach 250 ~ 500kg / cm2.
The load softening point is high
For high-quality carbon brick with little ash, the load softening temperature is extremely high, and in one case it is not.
Good slag resistance
Except for the slag containing high FeO, no slag can erode.
Have high wear resistance
Not infiltrated with iron and slag (iron slag cannot be stained on carbon brick)
The expansion coefficient is small.
It does not crack when it is quenched at high temperature. This is a highly desirable property for some parts that are easily damaged due to cracks, such as the bottom of the furnace. Therefore, the bottom brick is mostly made of carbon brick.
High thermal conductivity
When the lower part of the blast furnace is made of carbon brick, it can be cooled without cooling water, and only the air is used for natural cooling. Even some smaller blast furnaces do not need to be cooled at all.
Carbon Bricks Manufacturing Process
The manufacture of carbon brick generally begins with the use of coke (<10 mm) with less ash content, which is milled into a small particle size, and is added with 16-18% coal tar to mix and mix evenly; then crushed to 6 mm, and then pressure molded, in order to reduce the pores; finally, it is baked in a sealed furnace for several days and nights, and the calcination temperature is 1000 °C.
There should be no air gap in the roaster; when baking, cover the brick with sand, so that the brick is completely isolated from the air and the brick is heated by conduction.
Carbon Bricks Uses
Carbon bricks are not only widely used in the metallurgical industry, but also in aluminum electrolysis cells. In combination with the properties of the above, carbon brick can be widely used in masonry blast furnace bottoms and hearths. In recent years, the scope of use has been continuously expanded, and these refractory bricks have also been adopted in the belly and the lower part of the furnace. It can improve the continuous operation time of the blast furnace and prolong the service life.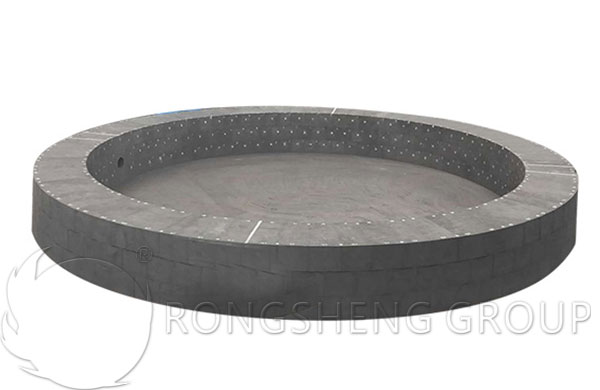 Carbon Bricks Manufacturer
Rongsheng is a carbon bricks manufacturer and we have extensive experience in the production of refractory materials. As a carbon bricks supplier, our main service is to provide customers with high quality refractory products for different thermal equipment needs. In terms of price, fuel consumption and low production are the reasons why carbon bricks price is expensive. If you need carbon bricks for your blast furnace, please contact us! We will reply you in the shortest time!