Silica Bricks are made of quartz stone material, the content of SiO2 is more than 96%. The nature and craft process of silica bricks are closely related to the crystal transformation of SiO2. The true density of silica bricks is one of the important indicators of the degree of crystal transformation. Therefore, the true density is an important quality indicator of silica bricks. Generally speaking, the true density of silica bricks should be below 2.38 g/cm 3. The quality of silica brick should be below 2.35 g/cm 3. There are  high quality refractory silica bricks for sale in RS Fire Brick Manufacturer.  Please feel free to Email us for our best price.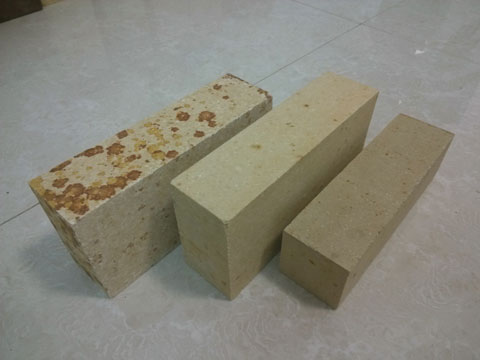 Definition of Silica Bricks
Silica Bricks refer to the refractory product with SiO2 content of more than 93%.
Silica Bricks Specification
Item
Index
RS-GZ-96
RS-GZ-95
RS-GZ-94
SiO2/%
≥96
≥95
≥94
Fe2O3/%
≤1.0
≤ 1.2
≤ 1.4
0.2MPa Refractoriness Under Load/℃
≥1660
≥1650
≥1640

(Cemented Silica1620)

Apparent Porosity/%
≤22(24)
Cold Crushing Strength

/MPa

Single<20kg
≥35(30)
Single≥20kg
≥30(25)
True Density/g/cm*
≤2.34
≤2.35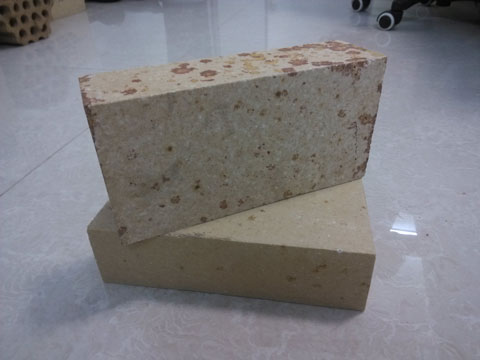 Silica Bricks For Sale In RS Company
 High quality silica bricks and professional services are the RS company's top goal.
Superior raw silicon bricks materials: RS is located in the foot of Mount Song, a place of Xinmi city, which is boast of natural resources of silica bricks as well as other refractory materials.
Quality advantage: silicon bricks of RS company have achieved automated equipment production for many years, all of which have been meticulously crafted. examined strictly before leaving the factory, the sizes of silica bricks are standard and have no errors.
Price advantage: RS is a professional refractory material company. You can buy high quality products at low price here. Welcome to contact us!
Silica Bricks Composition
The raw material for making silica bricks is silica stone. The higher the SiO2 content in the silica raw material, the higher the refractoriness of the silica brick. Impurity constituents are detrimental to the manufacture of silica bricks, such as K2O,Na2O. Because these impurity composition will reduce the refractoriness of refractory products seriously. Other impurity constituents (Fe2O3,CaO,MgO…)will act as flux on silica bricks. From its mineral composition, Silica bricks are mainly composed of tridymite, cristobalite, and a small amount of residual quartz and glass phases.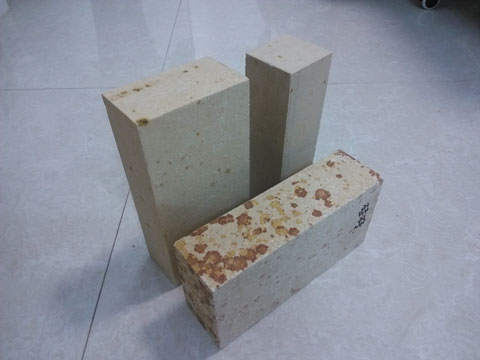 Silica Bricks Manufacturing Process
Silica brick is made of silica containing more than 96% SiO2, with addition of mineralizers and binders, by kneading, shaping, drying and calcining. The raw materials are crushed and then mixed evenly according to the formulation. Then the raw materials are shaped into the desired shape. After shaping, the products are dried in the tunnel kiln at about 120 ℃ and then fired at 1500℃.
The production process is as follows:
Crushing→Mixing→Pressing→Drying→Firing→Inspection→Packaging→ Warehousing→Delivery
High Quality Refractory Silica Bricks For Sale In RS Kiln Refractory Company!
Silica Bricks Properties
Silica bricks belong to acid refractory bricks. Silica bricks have the excellent ability to resist acid slag and acid solution erosion. Besides, Silica bricks have good high temperature strength, high refractoriness under load about 1640-1680℃, high softening point with temperature. What's more, Silica bricks are also featured with good heat conduction and the refractoriness is 1690~1730°C.
Good acid and erosion resistance, high-temperature strength.
Natural silica as raw material, plus regular mineralizers and binders.
Soften melting temperature is 1680 °C.
Ensure good bonding and structural strength of furnace.
Good heat resistance and long service life.
Low thermal shock resistance.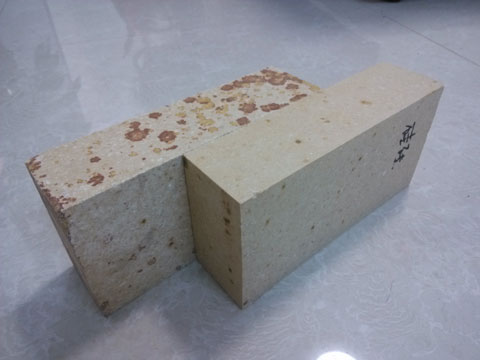 Silica Bricks Uses
Silica bricks have a wide range of applications. They are mainly used in the following parts:
Coking chamber,combustion chamber and partition wall for building coke oven
Glass melting tank , glass kilnand Soaking pit
High temperature bearing parts of the hot blast furnace
Carbon baking furnace
Regenerator and slag pocket of the steeling-making open hearth furnace
Roof of acid open hearth, and chute
Arch and other supporting parts of the ceramic kiln and refractory kiln, etc
Silica Bricks Classification
Silica bricks have different kinds of varieties. According to the purpose, silica bricks can be divided into the following types:
silica bricks for coke ovens
silica bricks for hot blast furnaces
silica bricks for electric furnaces
silica bricks for glass kiln
According to the complexity of the brick type: silica bricks can also be classified standard brick, general brick, special-shaped brick and special brick.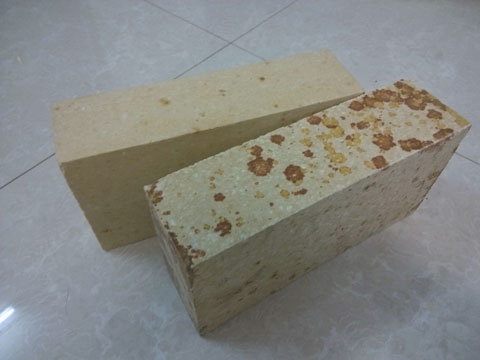 Silica Bricks Company
RS Kiln corporate has established a complete quality system, implemented all staff, quality control throughout the entire process. From raw materials, production, testing, all links are strictly in accordance with IS09001 standards. Professional sales and after-sales service team provide users with all-round services such as product application, construction and installation, and operation and technical training. Any needs or requirements, Just Email Us for Silica Bricks Price List Now!