In general, the main purpose of Refractory Bricks for Kilns linings is to ensure the efficient production of the kiln, and production cannot be delayed due to the damage of the refractory bricks lining in the production process. Therefore, refractory bricks for kilns should be based on the longevity and efficiency of the kiln to select the appropriate refractory bricks.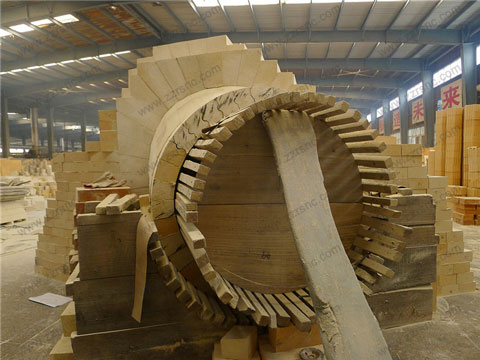 Refractory Bricks for the Kiln Linings
Refractory bricks are inorganic non-metallic materials with refractoriness of not less than 1580℃. According to the preparation process, it can be divided into fired bricks, non-fired bricks, fused bricks (fused cast bricks), refractory insulation bricks. According to shape and size, it can be divided into standard bricks, ordinary bricks, special bricks, etc. The stability of refractory bricks against high-temperature effects when there is no load, that is, the performance of not melting and softening under high temperature and no-load conditions is called refractoriness, which represents the basic performance of refractory bricks. Because refractory bricks are mainly used as structural materials for high-temperature kilns and other thermal equipment, as well as industrial high-temperature containers and components, they can withstand various physical and chemical changes and mechanical effects in them. Therefore, it must have the following basic characteristics: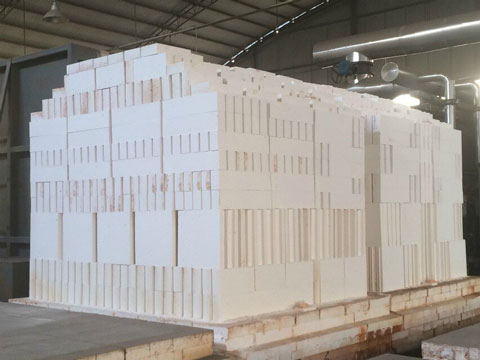 Characteristics of Refractory Bricks for Kilns
(1) In order to meet the requirements of high-temperature operation, the refractory furnace should have the performance of not softening or melting at a sufficiently high temperature.
(2) The kiln bricks need to be able to withstand the load of the kiln and the stress applied during the operation, and not lose the structural strength, softening deformation and collapse under high temperature. Usually expressed by load softening temperature.
(3) The volume is stable at high temperatures. The kiln masonry or casting body does not collapse due to excessive expansion of the product, or cracks occur due to excessive shrinkage, and the service life is reduced. It is usually measured by linear expansion coefficient and reburning shrinkage (or expansion).
(4) The refractory bricks are greatly affected by the operating conditions of the kiln. The positive temperature changes and uneven heating make the furnace body easy to damage. Therefore, it is required to have a certain thermal shock resistance
(5) During the use of refractory bricks, it often receives the chemical action of liquid solutions, gaseous or solid substances, causing the products to be eroded and damaged. Therefore, the products are required to have a certain ability to resist erosion.
(6) In the process of use, kiln refractory bricks are often subject to high-speed flowing flame and soot abrasion, liquid metal, and slag erosion, as well as the impact and wear of metal and other materials. Therefore, it is required to have sufficient strength and wear resistance.
The quality of refractory brick depends on its nature, it is the standard for evaluating products. The correct and reasonable selection of refractory bricks is also based on their nature as an important basis.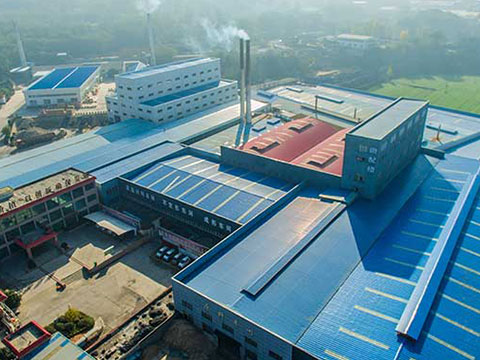 Refractory Brick Manufacturer for Kilns
According to the types of calcined materials, kilns can be divided into ceramic kilns, cement kilns, glass kilns, enamel kilns, etc. By the operation method, ceramic kilns can be divided into continuous kilns (tunnel kilns), semi-continuous kilns, and batch kilns. They are all equipment made of refractory materials for burning products. Rongsheng refractory brick manufacturer is an experienced refractory brick manufacturer. Our refractory materials have been sold to more than 60 countries around the world. Such as Malaysia, South Africa, India, Indonesia, Pakistan, Netherlands, Kuwait, Kenya, Russia, United States. If you need to purchase kiln refractory bricks, please contact us and describe your specific project requirements. We will provide you with efficient refractory service.