Everyone is familiar with Silica Bricks. It is an alumina silicate refractory brick with a silica (SiO2) content of more than 92%. It is a representative product of acid refractory bricks. Originally, as a refractory for steelmaking, it was indispensable for acidic open hearth furnaces. With the change of steelmaking process, silicon bricks are now mainly used in coke ovens. In addition, glass melting furnaces, electric furnaces and hot blast stoves are also used. Its production accounts for less than 10% of the total output of refractory materials. Speaking of Semi Silica Bricks again, it is estimated that few people know about it. Semi Silica Bricks refer to aluminum-silicon refractory products with a content greater than 65% and a content of 15% to 30%. Semi Silica Bricks for Coke Oven. Now that the technology for manufacturing Silica Bricks is improved, semi-silicon bricks are almost no longer used.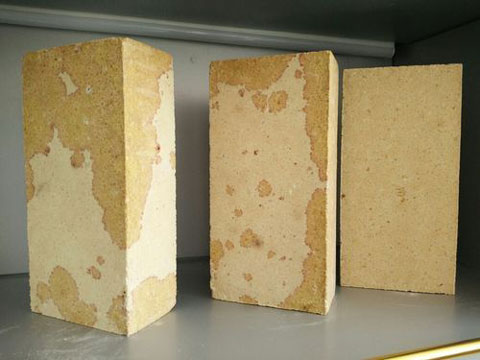 Semi Silica Bricks for Coke Oven
The content of Al2O3 in semi-silicon brick is 15% ~ 30%, and the content of SiO2 is greater than 65%. Semi Silica Bricks for Coke Oven. It is a semi-acid refractory product. Semi-silica bricks generally use refractory clay containing quartz sand, pyrophyllite (Al2O3, 4SiO2 · H2O) and refractory clay or kaolinite tailings as raw materials.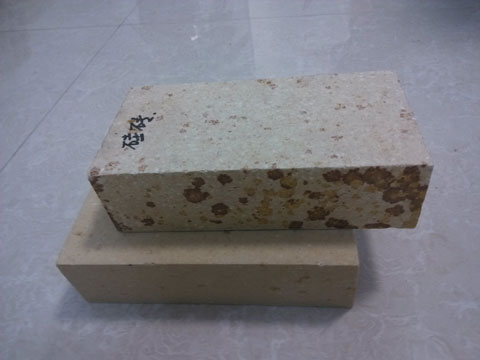 Physical and Chemical Index of Semi Silica Bricks
Among the semi-silica bricks, waxstone bricks are the most representative and commonly used. Its appearance is not much different from clay bricks, it is white or off-white. The product is slightly expanded than the brick, and its expansion rate is about 0.7% ~ 0.9%. The high temperature performance is similar to clay bricks, the refractoriness fluctuates between 1670 ~ 1100 ℃, and the load softening temperature is 1300 ~ 1430 ℃.
| | |
| --- | --- |
| Items | BGZ – 65 |
| SiO2 ≥, % | 65 |
| Al2O3, % | <30 |
| K2O + Na2O ≤, % | 1.0 |
| Apparent Porosity, ≤ | 24 |
| Cold Crushing Strength ≥, MPa | 25 |
| 0.2MPa Refractoriness Under Load (T0.6) ≥, ℃ | 1350 |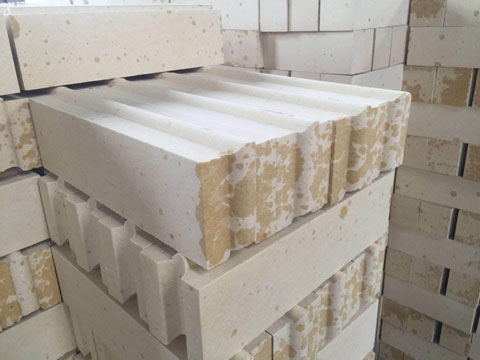 Characteristics of Semi Silica Bricks for Coke Oven
The semi-silicon brick has not too large expansion characteristics, and this slight expansion property is beneficial to improve the integrity of the masonry and weaken the erosion effect of the slag on the masonry. Another feature of it is that when high temperature slag contacts the brick surface, it produces a layer of glaze-like substance with a high viscosity on the surface of the brick. (The slag reacts with the product to form a melt with a high SiO2 content and a thickness of 1 ~ 2mm). The pores are blocked to prevent the slag from continuing to penetrate into the brick, forming a protective layer, thereby improving the brick's resistance to erosion.
The raw materials used for semi-silicon bricks are large in storage and low in price. They can replace second and third grade clay bricks and have a wide range of applications. Because the semi-silicon brick has good resistance to acidic slag, and has high high-temperature structural strength, the volume is relatively stable. It is mainly used to build coke ovens, acidified iron furnaces, metallurgical furnace flues and steel drum linings.
Semi-silica bricks have a refractoriness of about SK27 (~ 1610 ° C), and are the most common refractories in terms of composition. It is characterized by low price, small volume change at high temperature, and good resistance to rapid cooling and heat. In the previous repetitive periods of furnaces such as gas generators and coke ovens, semi-silica bricks were used where heat and cooling would expand and contract. Now that silicon brick manufacturing technology is improved, semi-silicon bricks are almost no longer used.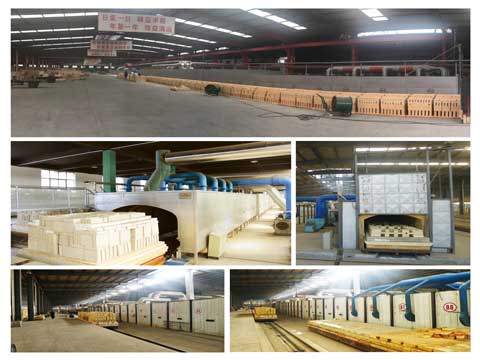 Silica Bricks Manufacturer
Due to the changes of the times, refractory silica bricks are also constantly improving in order to keep up with the times. Continuously providing customers with high-quality refractory products is the service tenet of Rongsheng refractory manufacturers. To purchase high-quality refractory brick products and obtain the price of silica brick, please contact us. We will reply to you as soon as possible.