Rongsheng Silica-Mullite Brick has the characteristics of high strength, wear resistance, non-flaking and erosion resistance. Rotary kiln brick lining silica-mullite bricks, especially in the transition zone of the cement kiln.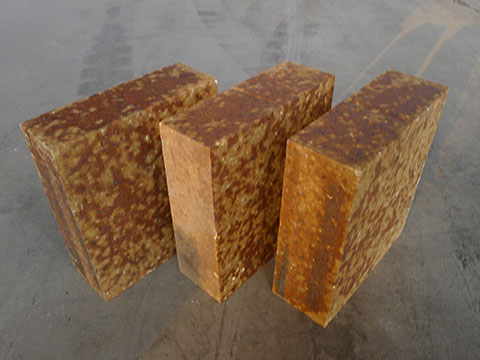 Silica-Mullite Bricks Description
Silica-Mullite Brick is a fired brick composed of mullite (3Al2O3.2SiO2) and silicon carbide (SiC) as main minerals. It is characterized by the high temperature resistance of mullite and the wear resistance, corrosion resistance and thermal conductivity of silicon carbide.
The feedback from the user, reflects that, the silica-mullite brick has good thermal shock resistance, good high temperature strength, anti-erosion during use, no peeling, no breakage, and prolonged service life. Silica-mullite bricks are mainly used in the transition zone, decomposition furnace and cooling machine of small and medium-sized cement kiln.
Silica-Mullite Bricks Manufacturer
Rongsheng refractory bricks manufacturer, the production of rotary kiln brick lining silica-mullite bricks are a special high-alumina bauxite clinker and silicon carbide as the main raw material, through the special sintering process made of Al2O3-SiO2-SiC refractory. Its load-softening temperature, thermal shock resistance, wear resistance and corrosion resistance are superior to high-alumina bricks, even better than spinel bricks. This is because the silica-mullite brick can continuously form a protective layer during use and can reduce the loop.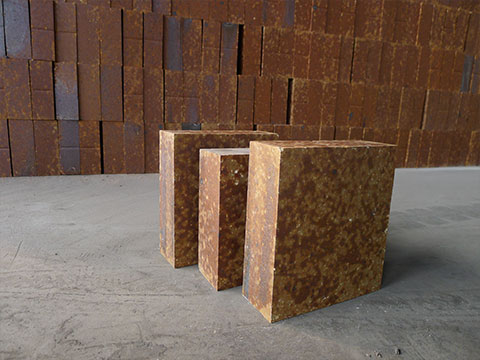 Specifications of Rongsheng Silica-mullite Brick
Item
Silica-Mullite Bricks
RSAZM-1650
RSAZM-1680
Al2O3 (%) ≥
63
65
SiO2+SiC (%) ≥
35
30
Apparent Porosity (%) ≤
22
20
Cold Crushing Strength (Mpa) ≥
85
90
Refractoriness Under Load ℃ (0.2Mpa, T0.6) ≥
1600
1630
Thermal Shock Resistance (11oo℃, water cooling) ≥
10
12
Bulk Density (g/cm3) ≥
2.50
2.60
Refractoriness (℃) ≥
1790
 1790
Thermal Conductivity 1000℃ (w/m·k)
2.5
2.3
Rongsheng Rotary Kiln Brick Lining Supplier
Rongsheng's other wear-resistant brick products include: wear-resistant high-aluminum bricks, reinforced high-aluminum bricks, silica-mullite wear-resistant bricks, and high-aluminum phosphate wear-resistant bricks. Welcome the you who is looking for the rotary kiln refractory lining to contact us for free.