Magnesia Chrome Refractory material has the advantages of high refractoriness, high-temperature strength, strong corrosion resistance to alkaline slag, and excellent thermal stability. It also has certain adaptability to acid slag. It is widely used in the firing zone of cement kilns, the lower groove of RH furnaces for molten steel refining, circulation pipes and other key parts, and various types of copper smelting furnace linings. The application of Magnesia Chrome Refractory Bricks in high-temperature equipment in the non-ferrous smelting industry is extremely common. Among them, the copper smelting industry is the most representative.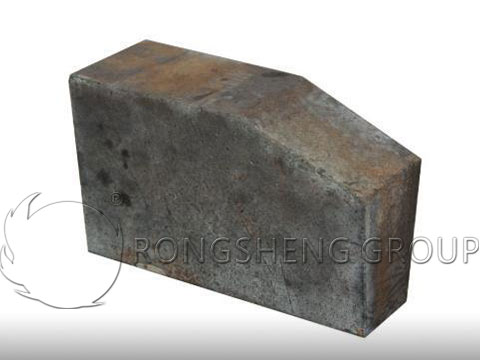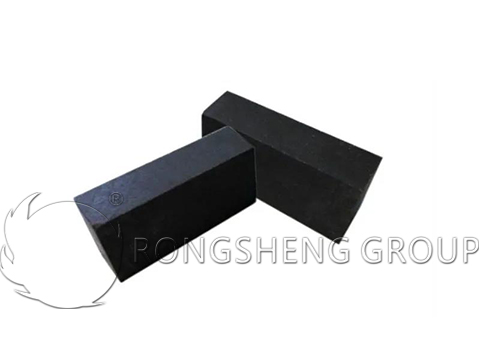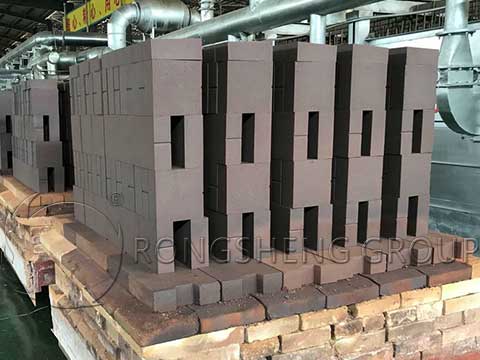 Magnesia Chrome Refractory Bricks Suitable for Smelting Furnaces in the Copper Industry
Modern copper smelting technology has a variety of processes and equipment. Such as Noranda/Tenient process, Osmet/Isa copper smelting method, flash copper smelting method, oxygen bottom blowing copper smelting method, and Vanyukov/Golden Peak/Silver copper smelting method.
Magnesium-chromium refractory bricks are currently the most suitable lining materials for smelting furnaces in the copper industry. One of the main reasons is that Magnesia Chrome Refractory Bricks have good corrosion resistance to slag with different basicity in the copper industry. Different types of magnesia-chrome bricks are selected according to different parts of the furnace lining and service environment. Usually, the magnesia-chrome brick selected for the slag line position is electrofusion recombination, while the magnesia Chrome Refractory Brick selected for the tuyere position is semi-recombination or self-combination. The copper smelting furnace has a large amount of slag, and the slag has a low viscosity, which has strong wettability and permeability to magnesia-chromium refractories. Therefore, when the Magnesia Chrome Refractory Brick is used in the copper smelting furnace, the infiltration and metamorphic layer are thick, and it is prone to structural spalling.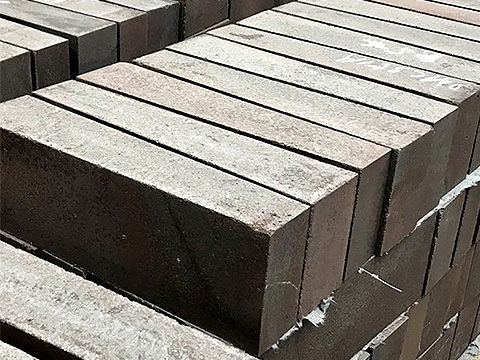 Development of Magnesia Chrome Refractory Bricks for Non-Ferrous Smelting
Silica bricks were originally used in the melting and refining furnaces of copper smelters. However, due to the erosion of slag during the smelting process (most non-ferrous metal ores are sulfide ores, the gas produced in the smelting process is mainly SO2 gas, and the slag is mostly FeO-SiO2-CaO series) and the improvement of equipment operating strength. Silica bricks gave way to alkaline bricks. The use of alkaline bricks in converters in the copper smelting industry can be traced back to 50 to 60 years ago the last century. Because the slag erosion in the converter is very serious.
Since then, Magnesia Chrome Refractory Bricks have been used in basic bricks used in reverberatory furnaces, converters, anode furnaces, and the latest flash furnaces in the copper smelting industry for high erosion parts. But its performance has been continuously improved. The main applications are the following Magnesia Chrome Refractory Bricks.
① Silicate bonded magnesia chrome brick
Silicate-bonded magnesia-chrome bricks have better thermal shock resistance than magnesia bricks and are stable in volume at high temperatures. They are widely used in open-hearth furnaces, electric furnaces, non-ferrous metallurgical furnaces, cement rotary kilns and glass melting furnace regenerators. Silicate-bonded magnesia-chrome bricks have high SiO2 content, poor corrosion resistance at high temperatures, and low strength. With the continuous adoption of new enhanced smelting processes, parts with harsh use conditions are gradually replaced by directly combined products.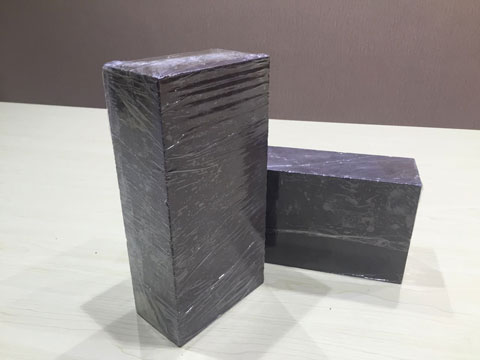 ②Directly combined with magnesia chrome bricks
Directly bonded magnesia-chrome bricks are refractory products that are directly combined with periclase and magnesia-chrome spinel as the main crystal phases. The brick is made of high-purity sintered magnesia and chromite with SiO2 less than 2% by high temperature sintering. It can be directly combined with brick sintering and belongs to solid phase combination, so the product has high high temperature mechanical strength, good slag resistance, strong iron oxide penetration resistance, and stable volume at high temperature. Widely used in open hearth furnace top, electric arc furnace, copper smelting converter, flash furnace, RH, DH vacuum treatment device, out-of-furnace refining VOD furnace, AOD furnace, cement rotary kiln, etc.
③Recombined magnesia chrome brick
Recombined magnesia-chrome bricks are made by re-sintering fused magnesia-chrome sand as raw materials. Fused magnesia-chromium sand has poor sinterability, and the product is a fine-grained matrix with uniform pore distribution and tiny cracks. The sensitivity to sudden temperature changes is better than that of fused cast bricks. The high temperature performance of the product is between that of fused cast bricks and direct bonded bricks.
④Semi-recombined magnesia-chrome brick
Semi-recombined magnesia-chrome bricks are made by partially pre-synthesizing high-purity raw materials, red high-pressure molding, ultra-high temperature firing process and post-treatment process. The product has the characteristics of high strength at room temperature, low porosity, strong corrosion resistance and scouring ability. Mainly used in AOD, VOD and other out-of-furnace refining devices, metallurgy, non-ferrous smelting, and glass kilns.
⑤Fused cast magnesia chrome brick
Fused-cast magnesia-chrome bricks are refractory products made from magnesia and chrome ore by electrofusion and casting. It is characterized by large pores and dense isolated crane products, high strength, corrosion resistance, and sensitivity to temperature changes.
⑥ Fully synthetic (high-purity co-sintered material) magnesia-chrome brick.
Co-sintered magnesia-chrome brick, also known as fully synthetic magnesia-chrome brick, is a high-quality sintered synthetic magnesia-chrome sand using a high-pressure ball press or ultra-high temperature, all of which are used as brick-making raw materials. Produced by firing at high temperature. Has good erosion resistance and high-temperature volume stability.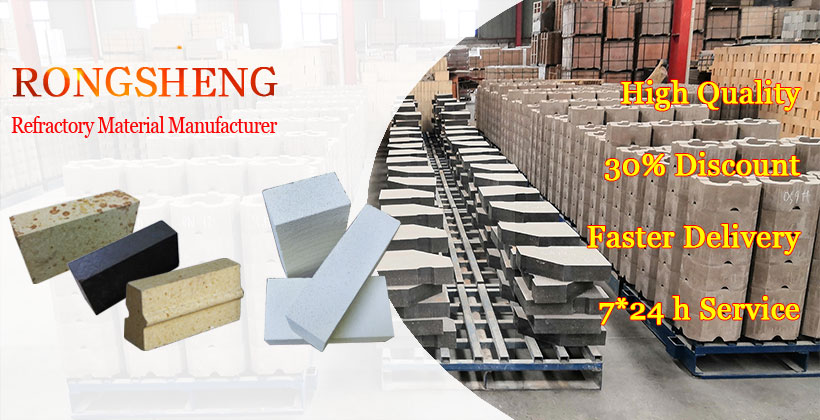 Magnesia Chrome bricks for Non-Ferrous Metallurgy
With the continuous development of the non-ferrous metallurgical industry, the requirements for magnesia-chrome bricks are also increasing. Directly combined with magnesia-chrome bricks and high-quality magnesia-chrome bricks. For example, fused and cast magnesia-chrome bricks, fused and recombined magnesia-chrome bricks, semi-recombined magnesia-chrome bricks and fully synthetic magnesia-chrome bricks have gradually become the mainstream of development. At the same time, with the continuous development of high-temperature processes, new technologies and new equipment continue to emerge, magnesia-chromium refractories still have certain application prospects in some new fields, and they are also considered to be the preferred materials for some new high-temperature industrial furnaces. Magnesia chrome brick for sale cheap, please contact us. RS cheap refractory bricks manufacturer has rich solutions of furnace lining refractory materials for copper smelting, will provide you with Magnesia Chrome Refractory Bricks that are most suitable for your production needs.